Robert C. Wolcott
Oct. 18, 2019
I see indications of a slowdown. In my roles as professor, author, and advisor, I talk to many leaders across industries. I recently heard from a major Nordic corporation serving port operators that customer Capex commitments have slowed markedly, and a top regional law firm that M&A inquiries are down. "Clients seem to be hedging." I hear similar sentiments from executives in North America and Asia.
For the last decade, we've enjoyed the longest US economic expansion in history. No one can say with certainty when we'll enter a recession, but we know with confidence that downturns follow expansions. As Warren Buffett advises, "get greedy when others are scared."
Crisis As Opportunity
Recently, executives from energy and resources to leisure and tourism have been asking me how to maintain a commitment to innovation through economic downturns. (I've noted an interesting correlation. Leaders who ask these questions tend to be with outperforming companies.)
---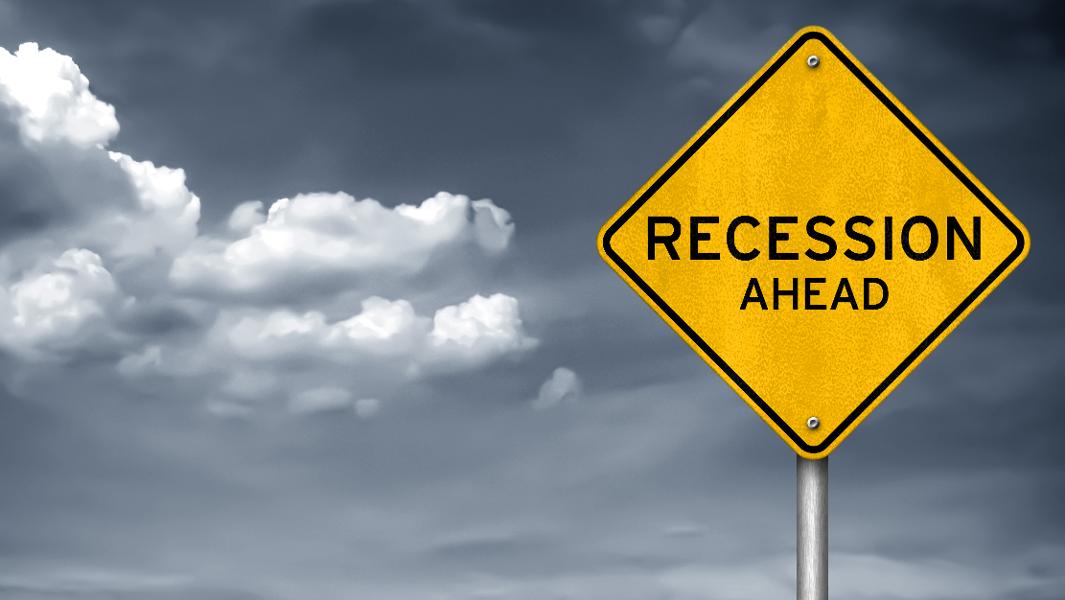 ---
Whenever the next recession arrives, what will NOT work will be to cut everything 'non-essential'— like investments in the future— and wait for the upturn. Given the availability of private capital, the rapid advance of exponential technologies and the breadth of experimentation worldwide, industries will continue changing through an economic downturn. By the time recovery emerges, your customers will be on to the new, while you'll still be perfecting the old.
So what to do? Here are seven recommendations for navigating through a recession.
The Core Will Take Care Of Itself
During a recession, everyone's attention will be focused on your core business. A true leader's responsibility during a downturn is to ensure that you and your colleagues don't go too far slashing and burning to maintain near-term performance. If you fail to protect innovation investments for the longer-term— in the words of the father of
innovation economics, Joseph Schumpeter— you're nothing more than a "caretaker."
It's About Opportunity , Not Survival
Investors expect more bad news when markets are weak, so use that to your advantage. Most leadership teams use downturns to cut waste and rationalize. It's smart to do so, but anyone can cut. The truly foolish cut longer-term opportunities for short-term performance. Savvy leaders leverage the opportunity to remain committed to innovation investments.
While it's never easy to invest for the future, recessions offer a counter-intuitive opportunity to commit— a better environment to report disappointing numbers. It's easier to take the near-term hit from long-term investments when everyone's numbers look bad.
Buy Low!
Everyone knows to buy low, but few do it. During recessions, most companies do the opposite. They cut and wait for the upswing. This is precisely what you should not do. When everyone else is in retreat, expect to find the best deals for M&A, technology licensing, startup investments, and especially talent.
Prepare Your Defense: Make External Commitments
While times are good, select innovation investments likely to bear fruit 2 – 3+ years from now. Leverage external structures now to protect some of these opportunities from the long knives of crisis budgeting. Even the most committed leadership teams will be tempted to cut whatever they can. Position some of your resources beyond their reach.
Develop Your People
Many firms will have to cut payrolls, training and staff development. That's always traumatic; however, if you do right by those departing and double down on those who remain, your people will remember.
I often have the privilege to work with family-owned companies. True, they don't answer to Wall Street, but most resources come, in a sense, from the owners' pockets. When their people experience real support during tough times, it builds a culture of commitment. One executive shared, "When our people believe we're in this together, then we'll be in this together."
Meanwhile, the reality of rapid technology change requires continued commitment to developing talent. The COO of a major global insurance company commented to me, "technology changes so fast, if we hold off on developing our people through a downturn, by the time recovery begins, we'll be too late."
Courageous, Not Foolhardy
If it were easy, there'd be no money in it. Investing through downturns isn't about ignoring economic cycles, but maintaining a strong portfolio of options to be ready when conditions improve.
While a recession might not be the best time to launch big initiatives, consider shifting some resources to pursue innovative, radical improvements in your core businesses. These tend to be easier to justify, as they can lead to quantifiable efficiency gains. Meanwhile, have the courage to protect some of your transformative, beyond-the-core ideas. Keep learning and iterating at low cost during the downturn so you'll be ready to scale opportunities when conditions improve. You'll maximize the early years of a recovery while competitors stumble out of hibernation.
Run The Marathon— Not For The Hills
The Growth Mindset is a leadership concept du jour . My co-author, Mike Lippitz, and I explored the growth mindset and how to achieve it in our 2009 book, Grow From Within : Mastering Corporate Entrepreneurship and Innovation , which launched at the nadir of the global financial crisis. Imagine— a book about growth during an economic meltdown. But leaders of companies that prosper long-term recognize that preparing for a marathon when others are running scared offers one of the few real opportunities to accelerate ahead of the competition. Make commitments before recovery ensues, then you'll be ready to accelerate into the upswing.
Everyone can grow when times are good. Real leadership shines through adversity. Our next recession could be your next big career opportunity. It could also be your company's existential test. Rapid, volatile, technology-driven change doesn't wait for economic cycles. You can't afford to, either.
If you keep the faith with a solid portfolio of innovation investments during the dark days, you'll have far brighter prospects during the upturn. As Schumpeter advised, "Profit is the payment you get when you take advantage of change."
This article was written by Robert C. Wolcott from Forbes and was legally licensed by AdvisorStream through the NewsCred publisher network.
© 2020 Forbes Media LLC. All Rights Reserved
This Forbes article was legally licensed through AdvisorStream.